...Really, Shonda?
teller-mccall: Really? I'ma kill errthang. Mark is talking. Why is he on my screen? What's happening?
nicki: ...take it back, and if you got a fucking problem, handle it. i told them im not fucking with your fucking highness no more. figure it out
mariah: ughhhhh whyyyyyyyyy do i have a three yr old around me
nicki: i'm not gonna sit here for 20 mins and have you go down your resume everyday, no GOODBYE.
mariah: i can't see my kids until you decide
nicki: go then go
mariah: to stop having a little baby fit, goin all around
nicki: go then your boring as fuck, BORING AS FUCK.
SpartyzGirl: DMX Calls Drake Out For Not Including... →
ambelle: kirstinthereckless: babybutta: 808sandfunfetticakes: DMX is flying high off of the release of his seventh studio album, Undisputed, which was released to the masses on Tuesday, September 11. In an interview, DMX goes off on YMCMB rapper Drake for not including… Mmmm mmmm
Woman: Can I have birth control?
Government: No.
Woman: I got pregnant because I didn't have birth control and I don't want the fetus. Can I have an abortion?
Government: No.
Woman: I gave birth to my child but since I wasn't expecting it, I can't afford daycare. Can I have help paying for it?
Government: No.
Woman: Well, why can't I have birth control?
Government: Because. Sex isn't for recreation. It's for procreation.
Woman: But it can help regulate my period and benefit me in other ways.
Government: Too bad.
Man: For no reason other than for recreational sex, may I have birth control?
Government: Do you have a penis?
Man: YES, YES I DO!!
Government: WELL HOWDY, VALID CITIZEN. You can buy condoms by the dozens. Here, here's a pack of special condom for "His Pleasure." Oooh, these come in different colours and flavours. Here, try these. They have ribs on them. And this one glows in the dark!! LOL OMG DICK LIGHTSABER!!
Government: But seriously, you're a man. You can do whatever you want.
Woman: But-
Government: Shut up, you sinning, freeloading hussy.
Watch
funnyordie: Chick-fil-A-Tio It's not gay if it's Chick-fil-A! I. Have. No. Words.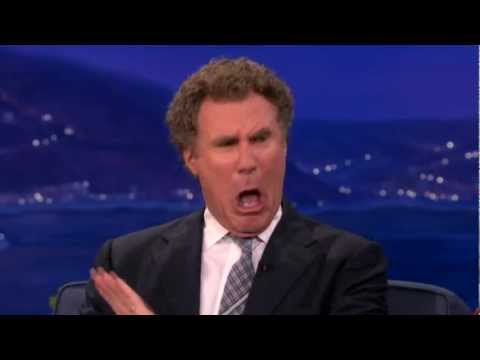 Joke's on who?
Life is funny, don't you think? And I don't mean in a ha-ha sort of way. I've been without a job for over 2 months (closer to 3) now. Nothing like having a fancy college degree and qualifications, and nothing to show for it. At least that's how it feels. Then add to it the stress of seeing your vibrant, intelligent & active mother (who just happens to be your best...
Watch
bitchcraftandwiggatry: xenophontine: fashi0ncupcakesandmusic: sugar-coated-lover: teap0ts: FUCKING DEAD omg is it wrong of me to laugh? WEEEEEEEEEEEEEEEEEEEEEEEEEEEEEEPING iLMFAOOOOOOOOOOOOOOOOOOOOOOOOOOOOOOOOOOOOOOO I just had the best. laugh. I'm not even sorry. In tears, side-splitting laughter. Wha-what! Wha-What! 
All Fans Of Gots 2B Real Must Reblog!
bitchcraftandwiggatry: spokenrevolutions: *snickers into my hand and reblogs* Yaaas! for Got 2B Real. No "s" at the end of Got